Summit Speakers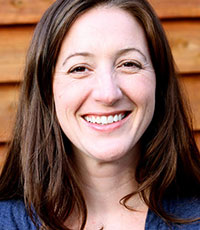 Amy Hawn Nelson, Ph.D., is research faculty and the director of Training and Technical Assistance for Actionable Intelligence for Social Policy, an initiative of the University of Pennsylvania that helps state and local governments collaborate and responsibly use data to improve lives. Nelson has provided in-depth Technical Assistance in support of cross-sector data integration to over sites across the U.S., including the development of more than 100 data sharing agreements, and has served as an investigator on several studies using integrated data to evaluate program and policy outcomes.

Allison Kelliher, M.D., is said to be the first Koyukon Athabascan physician. Her family carries a tradition of healing, and she is the only MD trained as a Tribal Doctor in Alaska's health system. From Nome Alaska, she has built her own practice, allowing for her to utilize her training as a family doctor board certified in Integrative and Holistic Medicine. She has a background in biomedical research and received her BS in Indigenous Medicine from the University of Alaska Fairbanks in 2001. Dr. Kelliher graduated from the University of Washington School of Medicine in 2005 and the Alaska Family Medicine Residency in 2009. She has served on the AMA minority affairs commission, created an acupuncture program for primary care while working for the IHS in Sells AZ, and teaches and mentors medical students and residents as adjunct faculty at the University of Alaska Anchorage. Her chapter was recently published in the textbook Wisdom Traditions: Walking Together, Working Together for Community Well-being.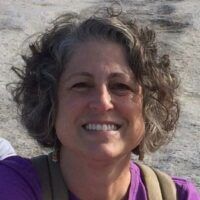 Chris Alibrandi O'Connor, J.D., focuses on legal issues related to the collection, maintenance, use, and storage of data for public health purposes. She also provides legal technical assistance and training related to legal issues around data, using plain English to relay often complex concepts and break down the inaccessibility of legal information. The granddaughter of four immigrants and influenced by their experiences, Chris chose careers focused on mission-driven work.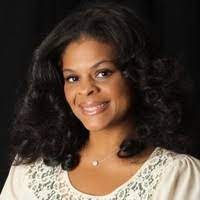 Angela Foreshaw-Rouse, M.S., is manager of operations and community outreach for AARP Pennsylvania, Foreshaw-Rouse manages the largest non-profit, nonpartisan membership organization in Pennsylvania, with over 1.8 million members statewide. Since joining the organization in 2001 and serving as statewide manager since 2014, she has lent her talents to help transform AARP Pennsylvania into a leader of social change, dedicated to empowering people to choose how they live and age. A fearless champion for education and community engagement, Foreshaw-Rouse is lauded for her ability to inspire community partners and elected officials toward working on behalf of the 50+ populations in breakthrough and innovative ways. Under her leadership, AARP Pennsylvania is recognized statewide for driving a new social consciousness on the most pressing AARP issues that affect one's health, wealth, and self.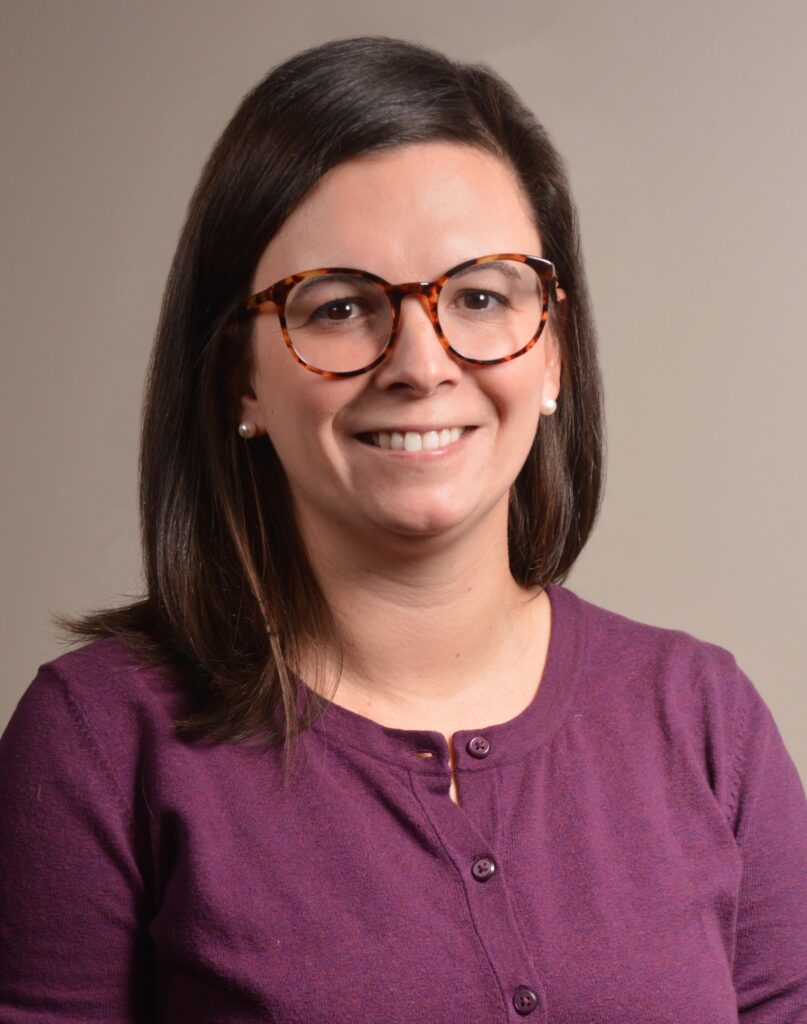 Martha C. Coates, M.S.N., R.N., C.R.N.P., is a Ph.D. in Nursing Science candidate in the College of Nursing and Health Professions at Drexel University. She received her B.S.N. at The Catholic University of America and worked clinically as a nurse in critical care until she obtained her MSN as a geriatric nurse practitioner from Vanderbilt University. Her clinical background as a nurse practitioner includes caring for older adults in primary care, long-term care, skilled nursing, and dementia care. During her predoctoral training at Drexel University, she assisted with the research alongside her mentor, Dr. Rose Ann DiMaria-Ghalili, and co-authors Dr. Laura Gitlin and Angela Foreshaw-Rouse from AARP to develop a white paper titled "DISRUPTING DISPARITIES IN PENNSYLVANIA: RETOOLING FOR GEOGRAPHIC, RACIAL AND ETHNIC GROWTH" which examined inequities experienced by different populations across Pennsylvania including a lack of access to health care and inadequate technological access and/or literacy. Her research interests are focused on medication safety to improve health outcomes and quality of life for older adults. Her dissertation research will examine the impact of medications on health outcomes in older adults with and without dementia using the National Health and Aging Trends Study (NHATS) dataset.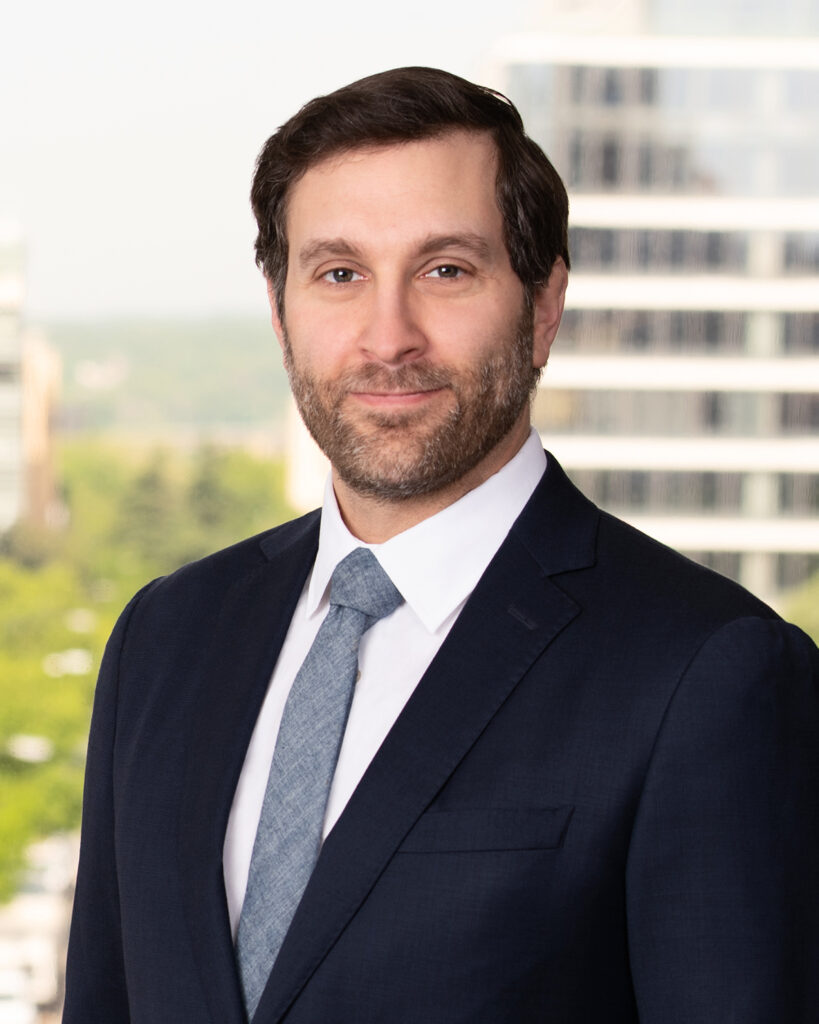 Seth Gitner, J.D., counsels clients on regulatory, compliance, enforcement and transactional matters related to products regulated by the U.S. Food and Drug Administration (FDA), the Federal Trade Commission (FTC), the U.S. Department of Agriculture (USDA), the U.S. Drug Enforcement Administration (DEA) and myriad state agencies. Companies in the cannabis (both hemp and marijuana), consumer health care products, life sciences, food and beverage, cosmetics and tobacco industries, among others, turn to Seth for advice on how to get and keep their products on the market. From product development to initial public offerings, Seth helps clients navigate regulatory considerations through the stages of development, including agency interactions and regulatory due diligence. He has experience working closely with scientists and outside laboratories to conduct safety and technical suitability analyses necessary to support initial and continued product marketing.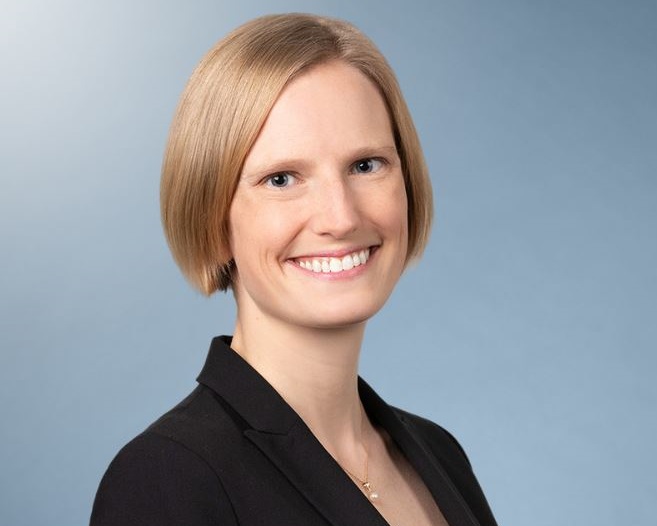 Ilse Peterson, M.P.H., is strategy consultant at Faegre Drinker Biddle & Reath who manages initiatives to address scientific, clinical and public health challenges. With experience working with life sciences, health care and tax-exempt organization clients, Ilse provides strategic, project management and impact evaluation services to advance her clients' goals. She is a member of the Secretariat for the Collaborative for Cannabinoid Science and Safety, which fosters dialogue among a diverse group of stakeholders interested in encouraging scientifically-based research into the therapeutic potential of cannabinoids and cannabinoid-containing products and seeks to advance the quality and safety of cannabinoid-containing products for consumer use.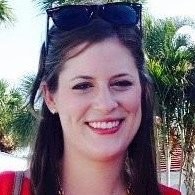 Kati Moran, M.P.H., is the senior manager for Telehealth and Performance Improvement at Community Care Cooperative (C3). In this role, she leads the organization's work to build and implement sustainable and equitable telehealth models across C3's member health centers, and across the FQHCs participating in the FQHC Telehealth Consortium. In addition, she supports various improvement initiatives across the organization and member FQHCs. She co-developed the FQHC Telehealth Consortium's online Telehealth Playbook, an online resource for telehealth implementation strategies and best practices for FQHCs. Prior to this role, she served as Quality Program Manager at C3.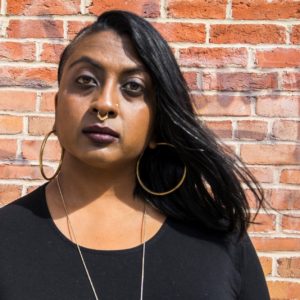 Rajani Gudlavaletti, M.P.P., is lead community organizer for Baltimore Harm Reduction Coalition, advocating to end the racist war on drugs and anti-sex worker policies. Gudlavaletti is also a consultant with Baltimore Racial Justice Action, co-organizer of Baltimore Asian Resistance in Solidarity, and board member of Foundation Beyond Belief. Gudlavaletti is a second-generation Asian Indian-American queer woman. Her work focuses on advancing social justice at the intersections of public health and the legal system She holds a Master's in Public Policy from Johns Hopkins University and a Bachelor's in Sociology and English Literature from Willamette University.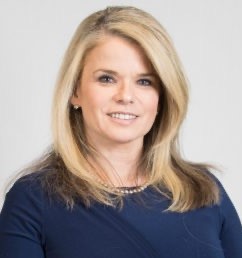 Kay Doyle, J.D., is the Director of U.S. Public Policy & Legal Counsel for Jazz Pharmaceuticals. Prior to working at Greenwich Biosciences, now part of Jazz Pharmaceuticals, Doyle was one of the inaugural Cannabis Control Commissioners for the Commonwealth of Massachusetts, charged with implementing the programs for adult use and medical use of cannabis. Doyle also served as the primary counsel for the Medical Use of Marijuana Program, Food Protection Program and Tobacco Control Program for the Massachusetts Department of Public Health. Kay has also taught Marijuana Policy & Law as an adjunct professor for the New England School of Law. Prior to public service, Doyle practiced land use and civil rights law, litigating in state and federal trial and appellate courts, including the U.S. Supreme Court.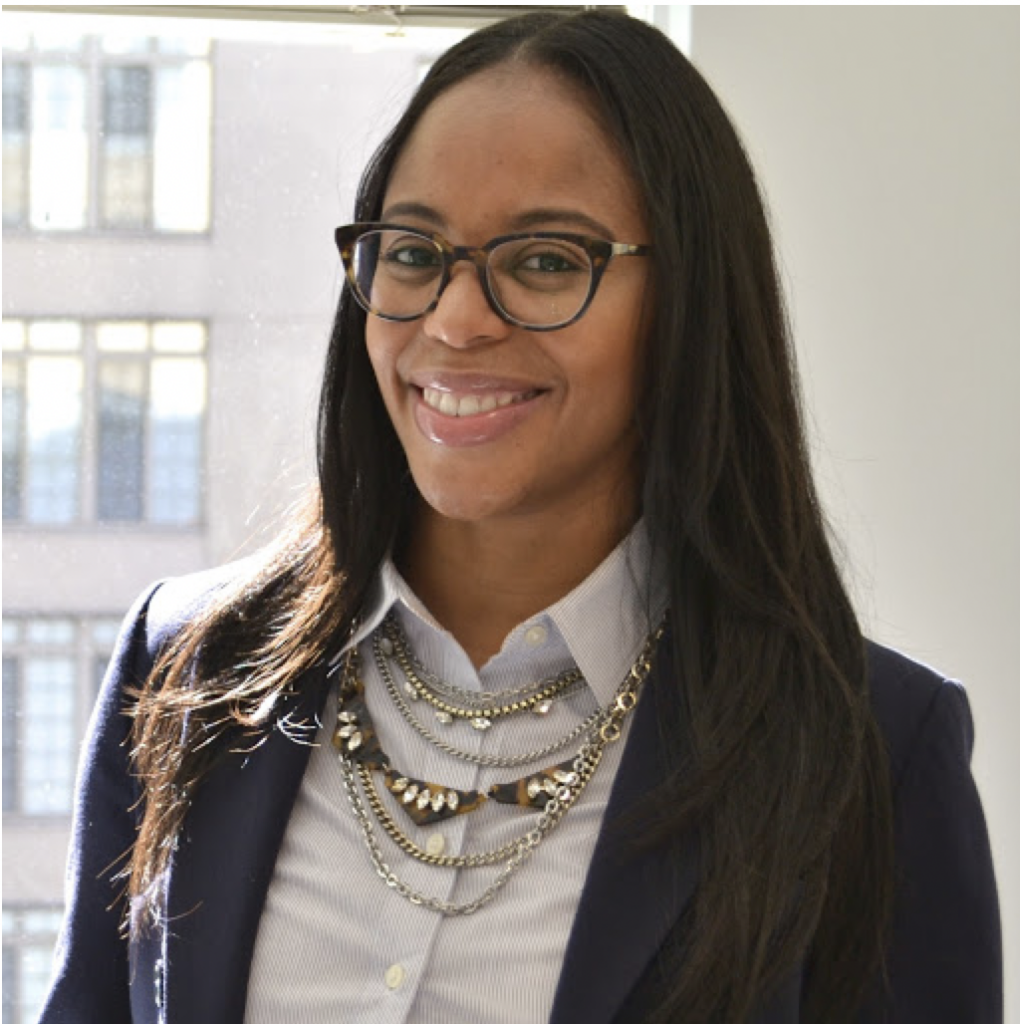 Tianna Mays, J.D., is associate director for the Criminal Justice Project at the Lawyers' Committee for Civil Rights Under Law. As part of her work with the Lawyer's Committee, Tianna developed the Expungement Now: A Post-Conviction Toolkit for Attorneys and Advocates. This critical resource looks at the disparate consequences of cannabis criminalization through a racial justice lens. It also examines the various legal pathways for redressing cannabis offenses on an individual's record, with a key focus on expungement. Prior to joining the Lawyers' Committee, Tianna was the Managing Attorney at the Maryland Coalition Against Sexual Assault's Sexual Assault Legal Institute.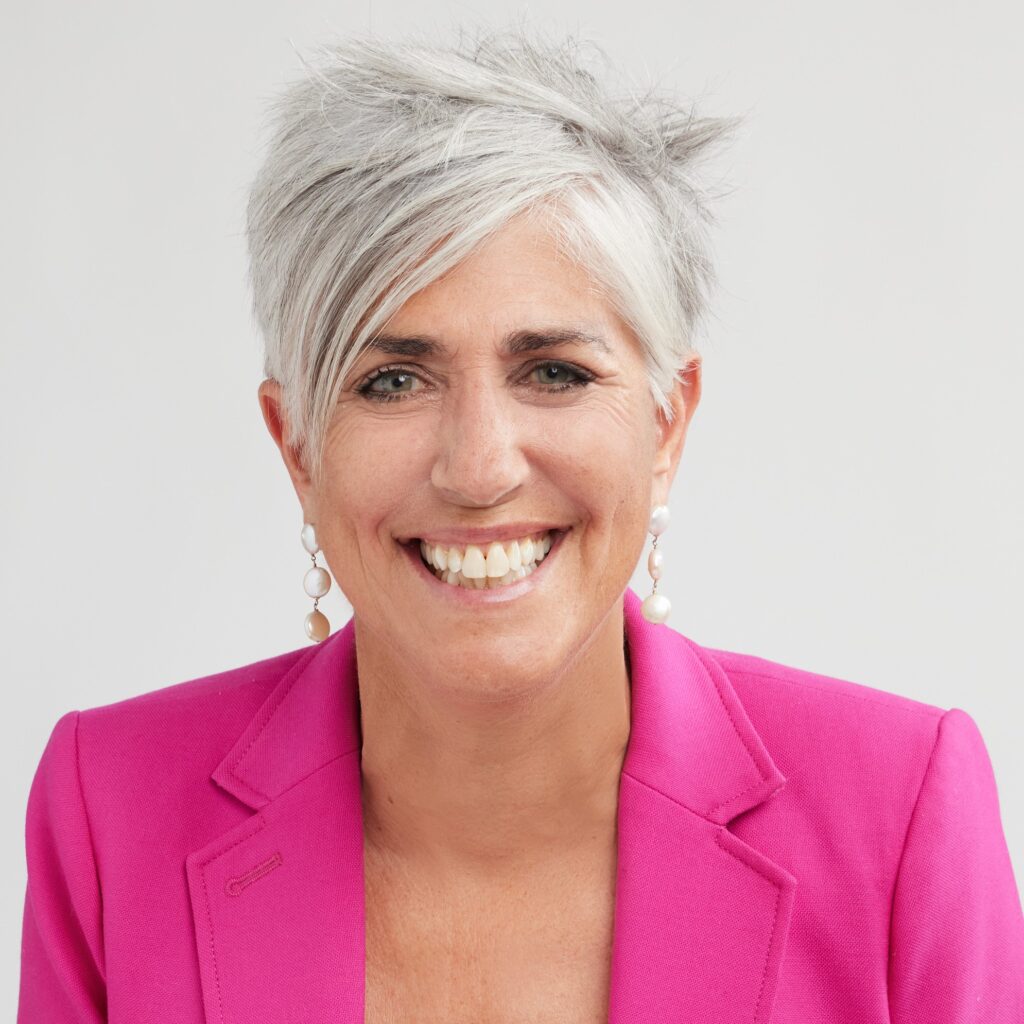 Jacquie Cohen Roth, M.S., is the Founder/CEO of CannabizMD, LLC, and sister social enterprise Tea Pad, LLC. CannabizMD is focused on filling the void of cannabis science and policy as a medical cannabis industry platform empowering industry professionals to deliver quality patient care and client service via programs, consulting, and education services. Tea Pad is focused on breaking down barriers to entry and advancement in the cannabis industry, no matter gender or race. Roth is a uniquely qualified cannabis industry pioneer and global medical cannabis industry leader with an academic background blend of policy studies, economics, and cannabis science. She's a graduate of the inaugural class of Master of Science in Medical Cannabis Science and Therapeutics from the University of Maryland School Of Pharmacy (UMSOP, summa cum laude, 2021). She's now an adjunct professor in the same MS program at UMSOP with a focus on cannabis law, policy, advocacy, and public health.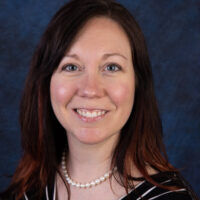 Carrie Waggoner, J.D., is a deputy director with the Network's Mid-States Region Office. Waggoner's public health legal interests include the use of data to advance health equity, public health authority issues, laws and policies supporting employees and families, and environmental public health. Prior to joining the Network, Waggoner served as the director of the Public Health Legal Division at the Michigan Department of Health and Human Services, where she led teams providing legal support on public health, privacy, data, contracts, litigation, and FOIA-related matters.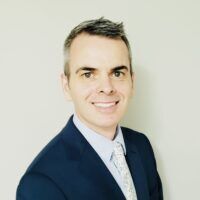 Stephen Murphy, J.D., joined the Network for Public Health Law as a senior attorney focusing on public health data access and data sharing. Prior to coming to the Network, Murphy was an attorney for the Chicago Department of Public Health (CDPH) concentrating on public health data privacy and public health law. During his time at CDPH, Murphy was the City of Chicago HIPAA Privacy Officer and served on the department's institutional review board.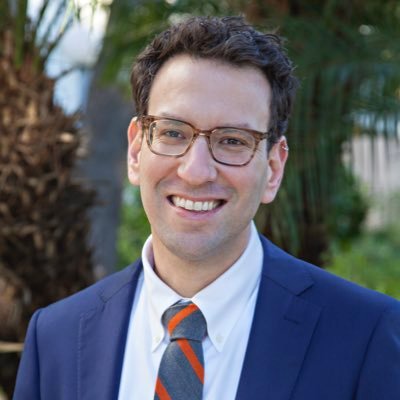 Doron Dorfman, J.S.D., is an associate professor of law at Seton Hall University Law School. His interdisciplinary research focuses on disability law and health law using doctrinal analysis and social science methodology. Dorfman's scholarship explores how stigma informs the legal treatment of disempowered communities through a variety of quantitative and qualitative methods, including surveys, experiments, interviews, and observations. He teaches Health Law, Employment Discrimination, Torts, and Disability Law.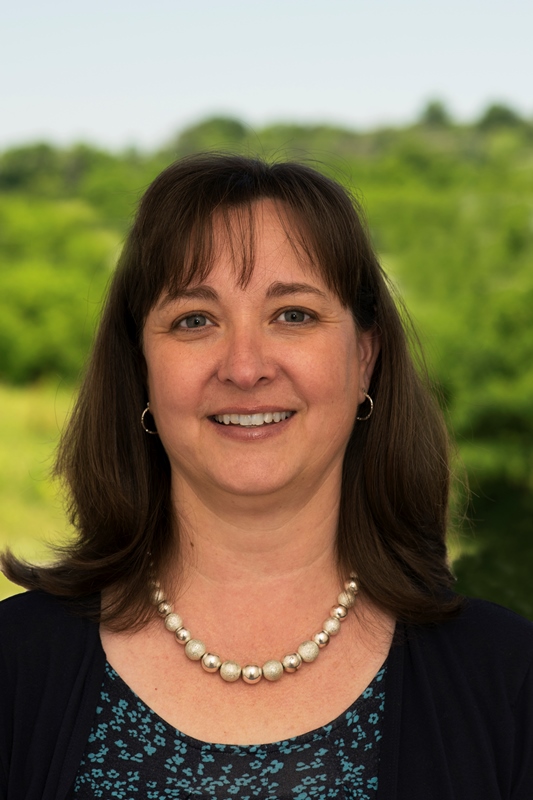 Doris Hamilton serves as the Hemp Program Manager for the Kentucky Department of Agriculture where she is an integral part of the policy development and directs all aspects of the licensing and regulatory program. With over eight years of experience in hemp regulation, she is the longest-standing hemp program manager in the nation. Hamilton is a graduate of the University of Kentucky, College of Agriculture, and a life-long farmer from Central Kentucky. She began her career as a Research Analyst at the UK Chandler Medical Center's Department of Surgery where she managed the research labs for multiple divisions. Following her stint in the medical research field, Doris returned to her roots in agriculture as a full-time farmer expanding the beef cattle operation then transitioned to agriculture service in her local community. Since 2013, Doris has worked at the Kentucky Department of Agriculture. First in the Organic Certification Program then took the reins of the hemp program at its inception in 2014. Doris has become a national leader in hemp regulation and hosts bi-monthly meetings for hemp regulators from across the country.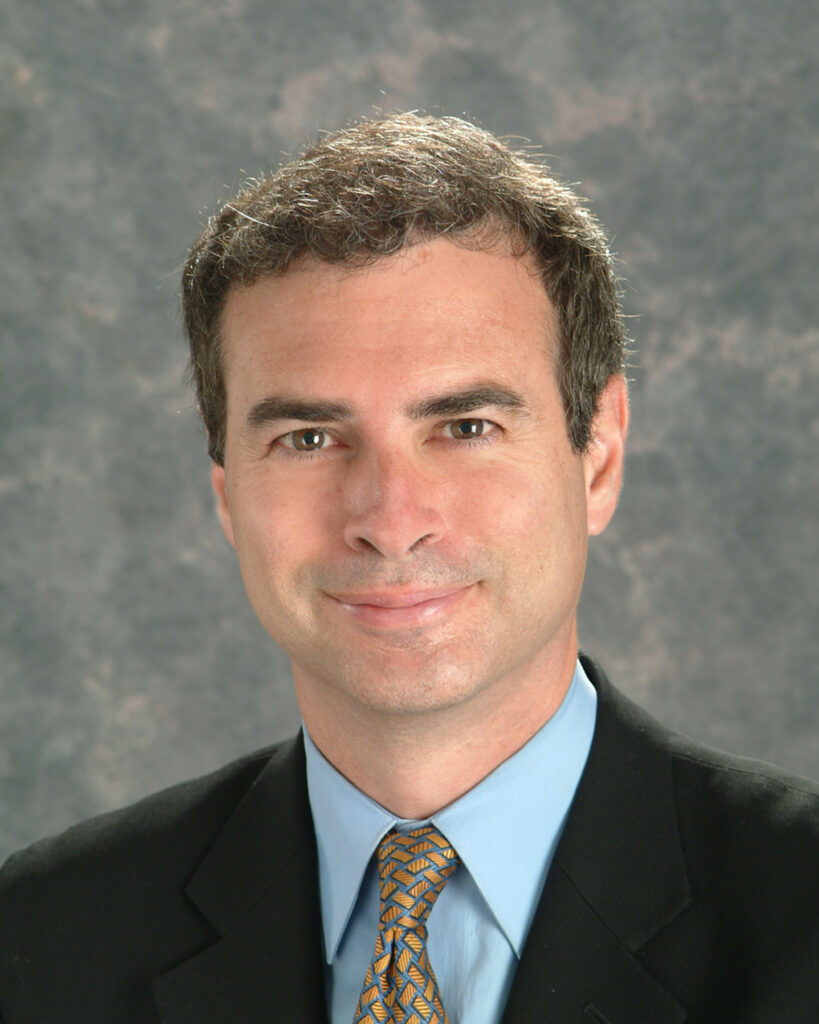 Senator Brian J. Feldman, both an attorney and a CPA, represents the 15th Legislative District in the Maryland State Senate and serves as the vice chair of the prestigious Senate Finance Committee. which has jurisdiction over cannabis related legislation. Additionally, Feldman is the Senate Chair of the Maryland Health Insurance Coverage Protection Commission and serves as a member of the Executive Nominations Committee and the Joint Committee on Legislative Ethics. He is also a member of the Maryland Economic Development Commission.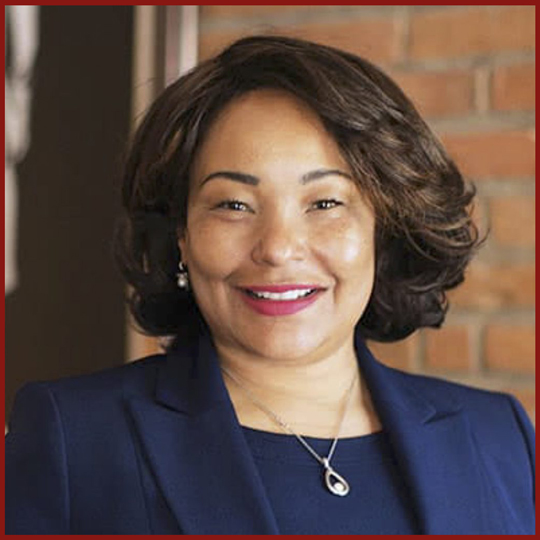 Senator Jill Carter, Esq., represents Maryland's 41st legislative district of Baltimore City in the Maryland State Senate. Carter previously represented the same district in the Maryland House of Delegates. She was elected to the Maryland legislature in 2002 and took office in January 2003, resigning in 2017. She was appointed to the state Senate on May 4, 2018. Senator Carter received her J.D. from the University of Baltimore School of Law.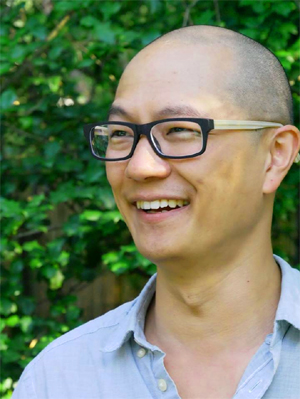 Delegate David Moon, serves in the Maryland House of Delegates as vice chair of the Judiciary Committee. Outside the elected office, Moon works as a policy attorney and advocacy consultant for progressive organizations. Before his work as a delegate, Moon taught political science at the University of Maryland, Baltimore County and worked as a campaign manager for numerous Democrats.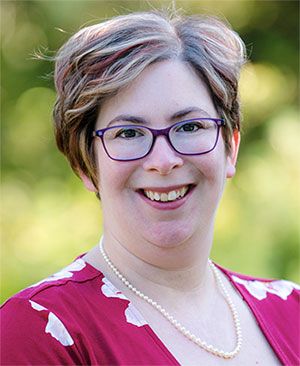 Marissa Band, J.D., M.P.A.P., is a managing attorney with the Disabilities Law Program (DLP) at the Community Legal Aid Society, Inc. The DLP is Delaware's Protection and Advocacy System for People with Disabilities (P&A), providing advocacy services to Delaware residents with physical or mental disabilities. Marissa supervises the P&A's advocacy efforts in each of the company's three offices (Georgetown, Dover, and Wilmington).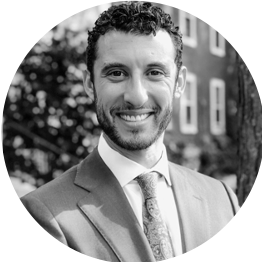 Austin Bernstein, J.D., is the Director of the Attorney General Alliance's Cannabis Project and an Assistant Attorney General at the Colorado Department of Law. As the Director of the Cannabis Project, Austin is responsible for studying the latest developments in cannabis law and policy, educating the state Attorneys General community on those trends, and convening forums for discussion and collaboration between state Attorneys General and key stakeholders. He also serves as Managing Editor of the Cannabis Law Deskbook, a Thomson Reuters – AGA publication. Austin sets the overall vision and direction of the publication, authored several chapters, and managed a collective of thirty public sector authors from across twelve jurisdictions to create the text.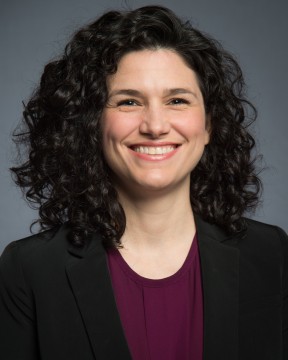 Liza Fuentes, Dr.P.H., is a research scientist at the Guttmacher Institute, a research and policy organization focused on reproductive rights. Fuentes' studies focus on access to and the use of contraception, abortion, abortion restrictions, self-managed abortion, reproductive autonomy, and clinical training in reproductive health. Before joining Guttmacher, she was Senior Project Manager at Ibis Reproductive Health, where she worked on research regarding miscarriage management, self-induced abortion, and the evaluation of HB 2, the restrictive Texas abortion law whose provisions were struck down in the U.S. Supreme Court decision Whole Woman's Health v. Hellerstedt.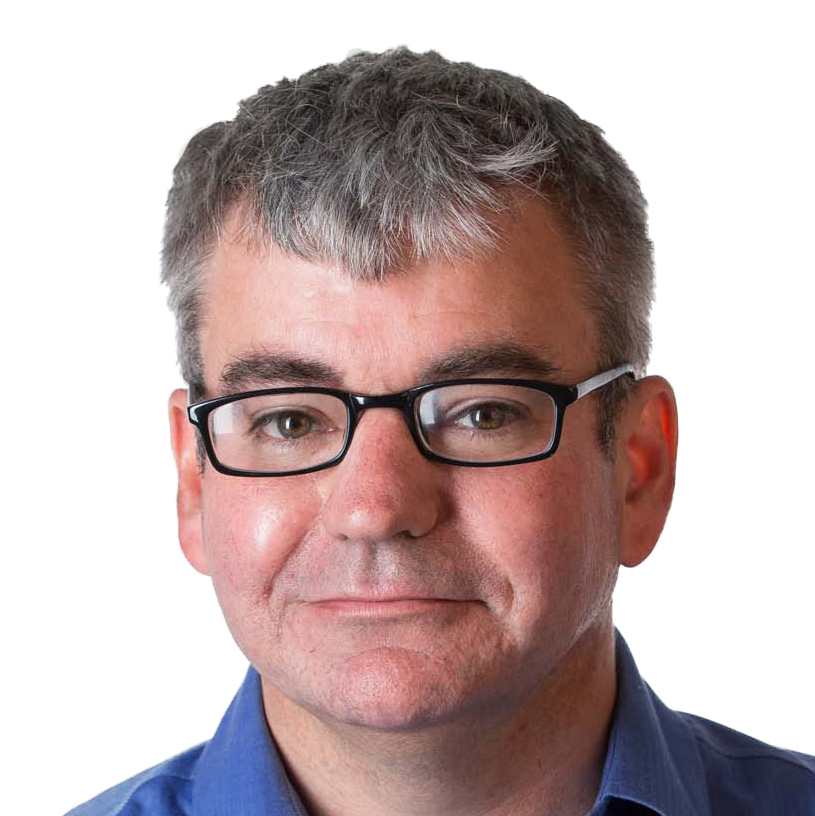 Paul Demko, is a reporter at POLITICO and is the cannabis editor at POLITICO Pro. Previously, he spent four years on the health care team, primarily covering the insurance industry. Prior to joining POLITICO, he was the Washington bureau chief at Modern Healthcare. Demko also spent a decade reporting in Minnesota, including stints with Politics in Minnesota and City Pages. He started his career at The Chronicle of Philanthropy.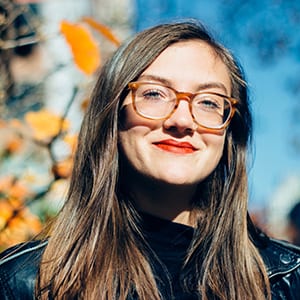 Liz Bowen, Ph.D., is the 2020-2023 Rice Family Fellow in Bioethics and the Humanities at The Hastings Center, where her research examines the intersections of disability justice and ethics, culture, and education. Bowen was the Associate Director of The Hastings Center's National Endowment for the Humanities-funded webinar series "The Art of Flourishing: Conversations on Disability," and is now the Co-PI of a new project, funded by The Josiah Macy Jr. Foundation, aimed at developing curricular and institutional interventions to combat ableism in medical and nursing education. Since publishing a widely read essay on the impact of the Supreme Court's Dobbs decision on people with disabilities, she has provided consultation to Senator Kirsten Gillibrand's office in its advocacy for regulations protecting disabled patients' access to life-sustaining care. In addition to these roles, Bowen is a Visiting Assistant Professor of the Humanities at Bard College, where she teaches about accessibility technologies and the arts.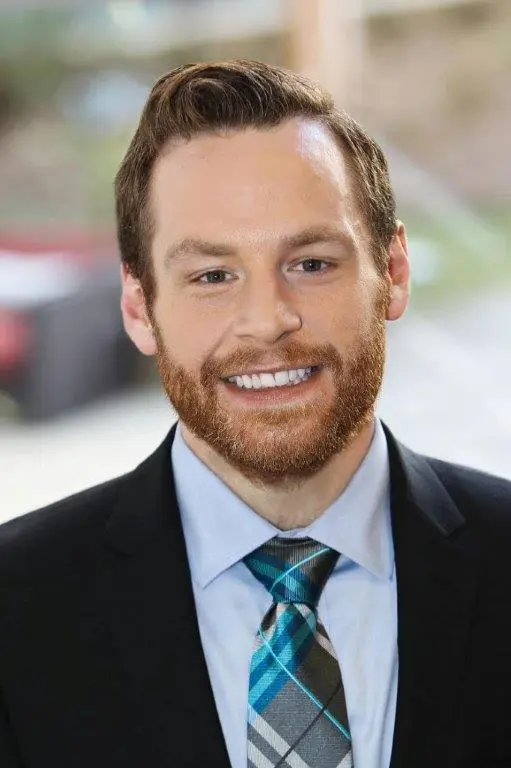 John Hudak, Ph.D., is deputy director of the Center for Effective Public Management and a senior fellow in Governance Studies. His research examines questions of presidential power in the contexts of administration, personnel, and public policy. Additionally, he focuses on campaigns and elections, legislative-executive interaction, and state and federal marijuana policy. Hudak's work has been recognized for its quality and contribution by the Midwest Political Science Association and the American Political Science Association's Presidency Research Group. His work has been supported by institutions including the National Science Foundation.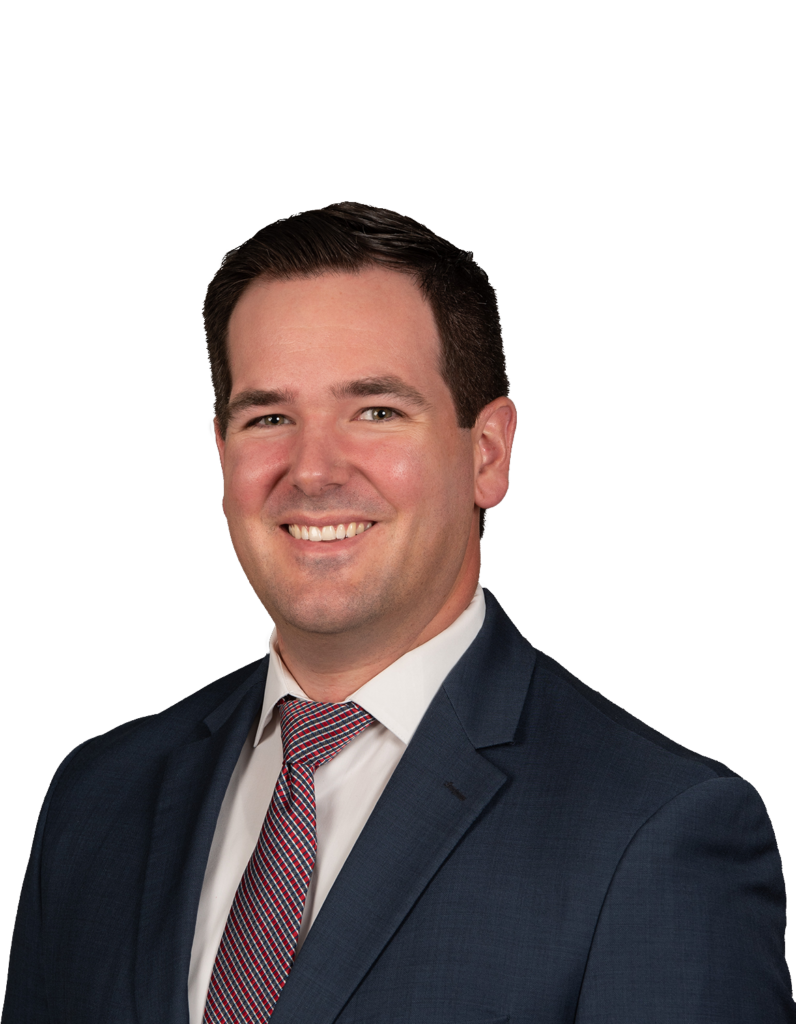 Justin Tepe, J.D., is a co-founder of the Cannabis Law practice at Goodell DeVries. Justin represents licensed entities and ancillary businesses in the cannabis industry. He advises cannabis clients as regulatory advisor and as outside general counsel on matters ranging from employment law and contract negotiations to commercial disputes and transactions. He also assists clients in developing compliant operating procedures, drafting applications for licenses, and in corporate governance and formation.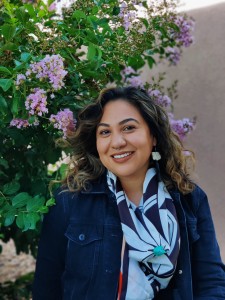 Rachael Lorenzo (Mescalero Apache/Laguna Pueblo/Xicana) is a queer parent of two and lives in Albuquerque, New Mexico. They were born in Las Cruces, New Mexico to young parents and were raised on their father's ancestral land in Laguna, New Mexico. Lorenzo graduated with a B.A. in political science and a Master's in public administration, focusing on public health; both degrees are from the University of New Mexico. Lorenzo studied political campaigns, participated in policy analyses, and has been consulted for their expertise in public health policies that could impact indigenous communities.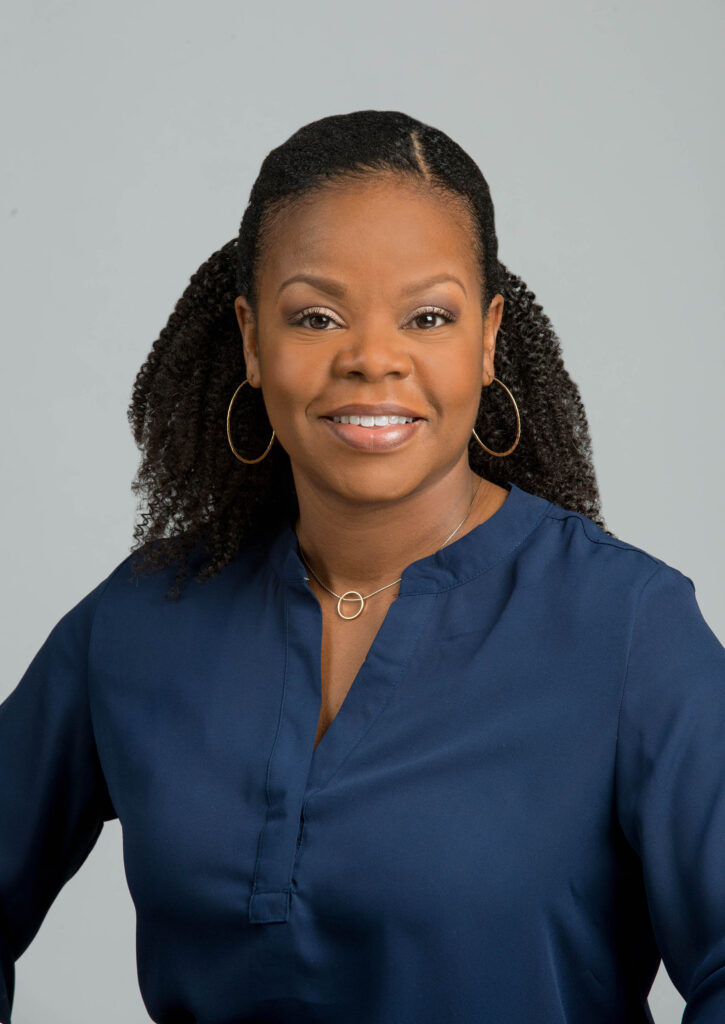 Dr. Jamila Perritt, M.D., M.P.H., is a fellowship trained, board-certified Obstetrician and Gynecologist and President and CEO of Physicians for Reproductive Health (PRH), a network of physicians that mobilizes the medical community, educating and organizing providers, using medicine and science to advance access to reproductive health care for all people. She has a comprehensive background in family planning and has worked more than 20 years in the reproductive health, rights and justice spaces. She provides on the ground, community-based care focusing primarily on the intersection of sexual health, reproductive rights and social justice. In addition to her work as a clinical provider in the Washington, DC area, Dr.Perritt has led PRH since 2020.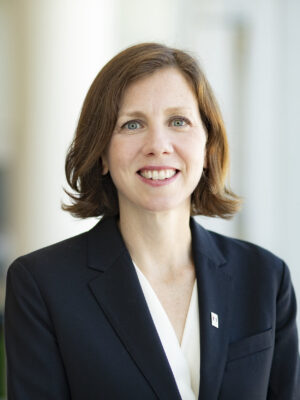 Rachel Rebouché, J.D., LL.M., is the dean of Temple University Beasley School of Law and the James E. Beasley Professor of Law. Prior to her appointment as dean, she was the associate dean for Research, a position she held from 2017 to 2021. She is also a faculty fellow at Temple's Center for Public Health Law Research. Rebouché is a leading scholar in reproductive health law, feminist legal theory, and family law. She is an author of Governance Feminism: An Introduction and an editor of Governance Feminism: Notes from the Field.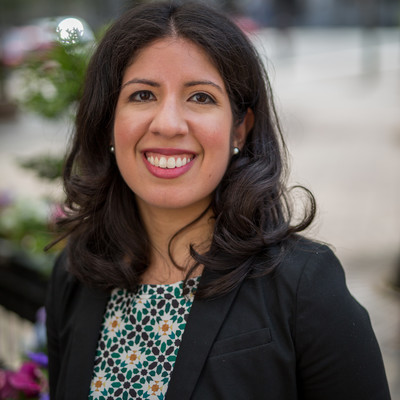 Andrea Thoumi, M.P.P., M.Sc., is health equity policy fellow at the Duke-Margolis Center for Health Policy at Duke University. In this capacity, Thoumi advances the Center's aim to enhance policy analysis, research, and education in health equity. Her research interests include mitigating structural and social determinants of health that create health inequities among Latine/x communities in the U.S. and among women accessing reproductive health prevention, screening, and treatment globally.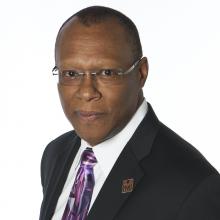 Stephen B. Thomas, Ph.D., is an internationally recognized African American leader in minority health research and community engagement and has been a lead investigator of multiple studies investigating racial differences in health outcomes. Dr. Thomas has applied his expertise to address a variety of conditions from which minorities generally face far poorer outcomes, including cardiovascular disease, diabetes, obesity and HIV/AIDS. In 1997, Dr. Thomas received an NIH-NIAID Mentored Career Development Award (K01) in bioethics and completed certificates in research ethics at Georgetown University and the University of Washington.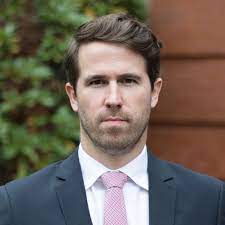 Michael Ulrich, J.D., M.P.H., is assistant professor of health law, ethics, & human rights at Boston University's School of Public Health and School of Law. His scholarship focuses on the intersection of public health, constitutional law, bioethics, and social justice, with an emphasis on the role of law in the health outcomes of marginalized and underserved populations. Professor Ulrich co-authored the 3rd edition of Public Health Law, the leading casebook in the field and his writings have appeared in national and international journals.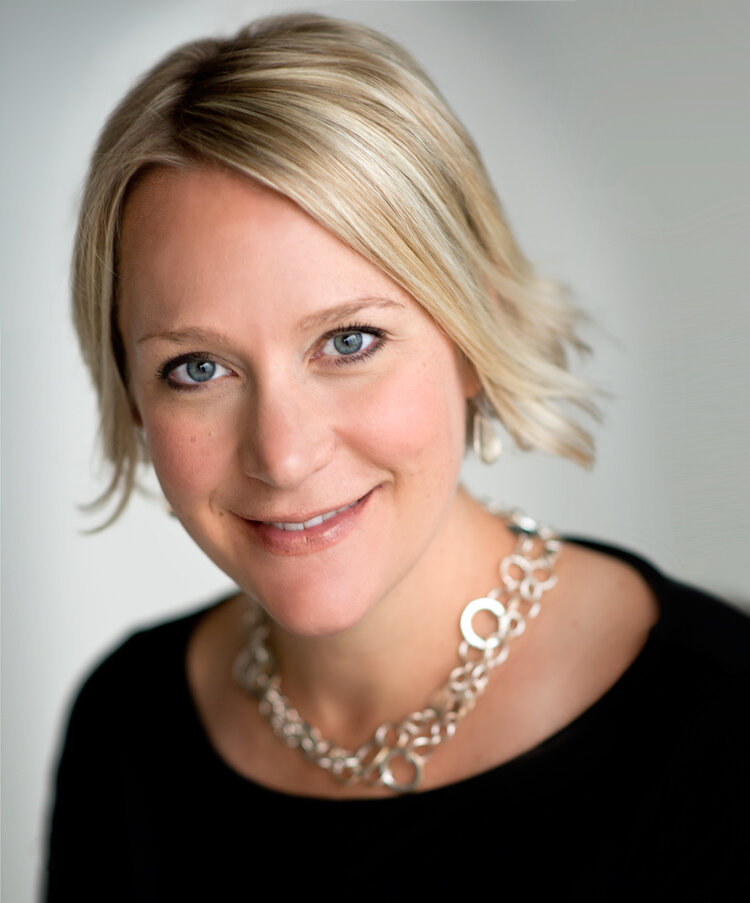 Gillian Schauer, Ph.D., M.P.H., is the Executive Director of the Cannabis Regulators Association (CANNRA), a nonpartisan, non-profit 501(c)(4) organization that convenes government officials involved in cannabis regulation from more than 40 U.S. states and territories to share best practices and lessons learned to protect public health and consumer safety, advance equity, and harmonize policy where feasible. Dr. Schauer has worked in public health and drug policy for nearly two decades and has a decade of experience working with federal and state agencies on cannabis policy, data monitoring, and research translation. Through work with the Centers for Disease Control and Prevention, she founded and led the Multi-State Collaborative for Cannabis and Public Health from 2014-2021 to foster learnings and cultivate best practices for public health across states with legal cannabis. Prior to her work on cannabis issues, Dr. Schauer worked on tobacco prevention and control, with a focus on tobacco cessation and treatment. Dr. Schauer is also an affiliate Research Scientist with the Addictions, Drug & Alcohol Institute at the University of Washington. She has more than 70 peer-reviewed research publications on cannabis, tobacco, and other substances. She has a Ph.D. in Behavioral Science from Emory University, a Master of Public Health from University of Washington, and a Bachelor of Science from Northwestern University.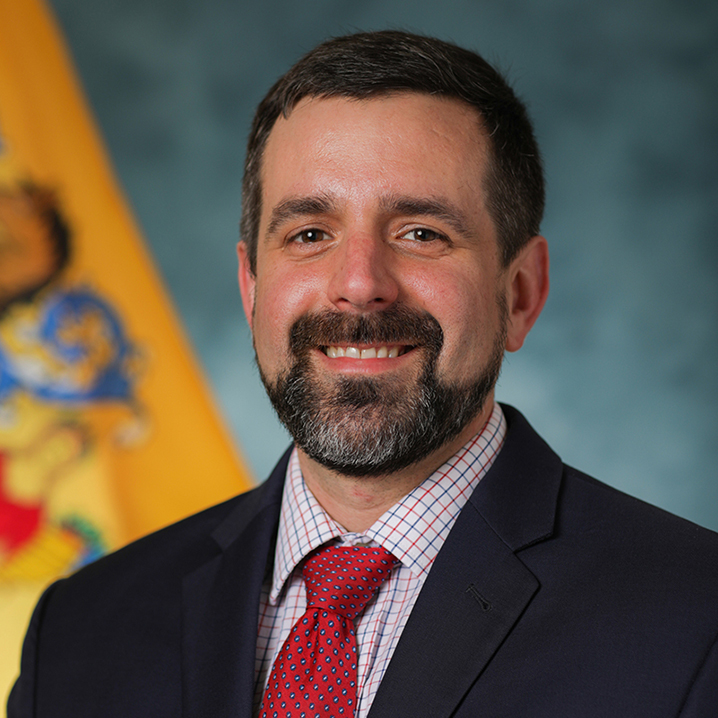 Jeff Brown serves as the executive director of the Cannabis Regulatory Commission, managing the staff, functions, and operations of the Commission in regulating New Jersey's cannabis industry. Prior to being appointed to the position by Governor Phil Murphy, Brown served as assistant commissioner at the New Jersey Department of Health, overseeing the Division of Medicinal Marijuana. Under his leadership the Division of Marijuana expanded access to New Jersey patients, increasing enrollment from 17,000 in early 2018 to more than 100,000 at the end of 2020, and tripling the number of dispensaries in operation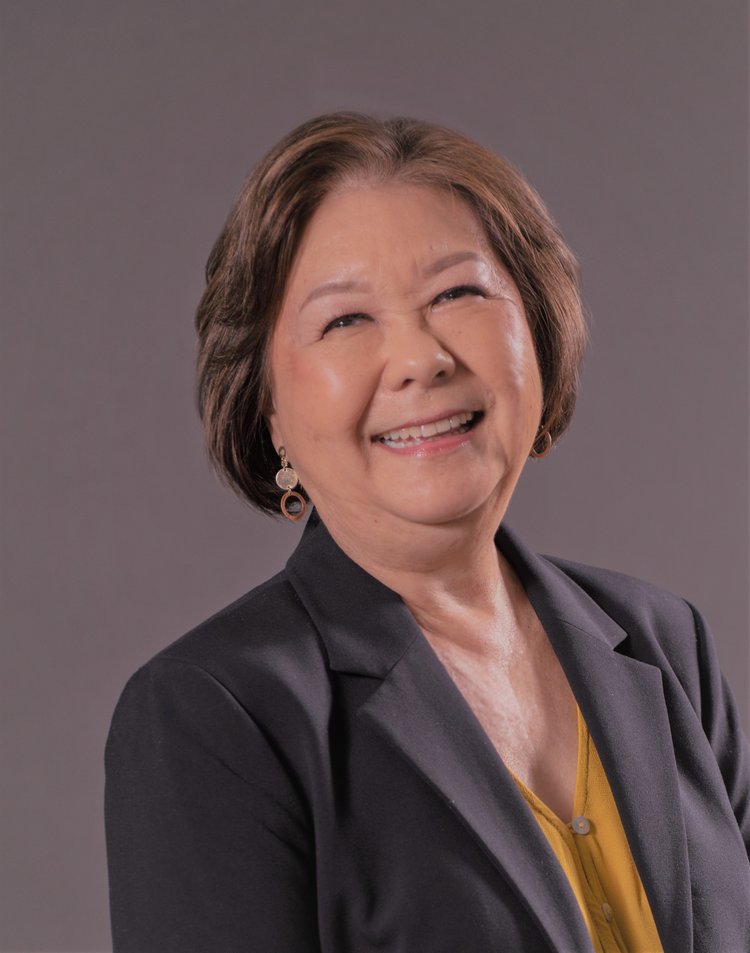 Michele Nakata is chief of the Office of Medical Cannabis Control and Regulation (OMCCR) at the Hawaii Department of Health. She is responsible for regulatory oversight of Hawaii's medical cannabis program, established to ensure that qualifying patients have safe and legal access to cannabis for medical use. Nakata has over 30 years of public health experience and before joining OMCCR in 2018, served as the Disease Investigations Branch Chief, managing statewide infectious disease surveillance and responses to foodborne, vector-borne, vaccine-preventable disease and multiple public health emergencies including Severe Acute Respiratory Syndrome (SARS), Influenza A subtype H1N1, Ebola, Dengue, and Zika virus.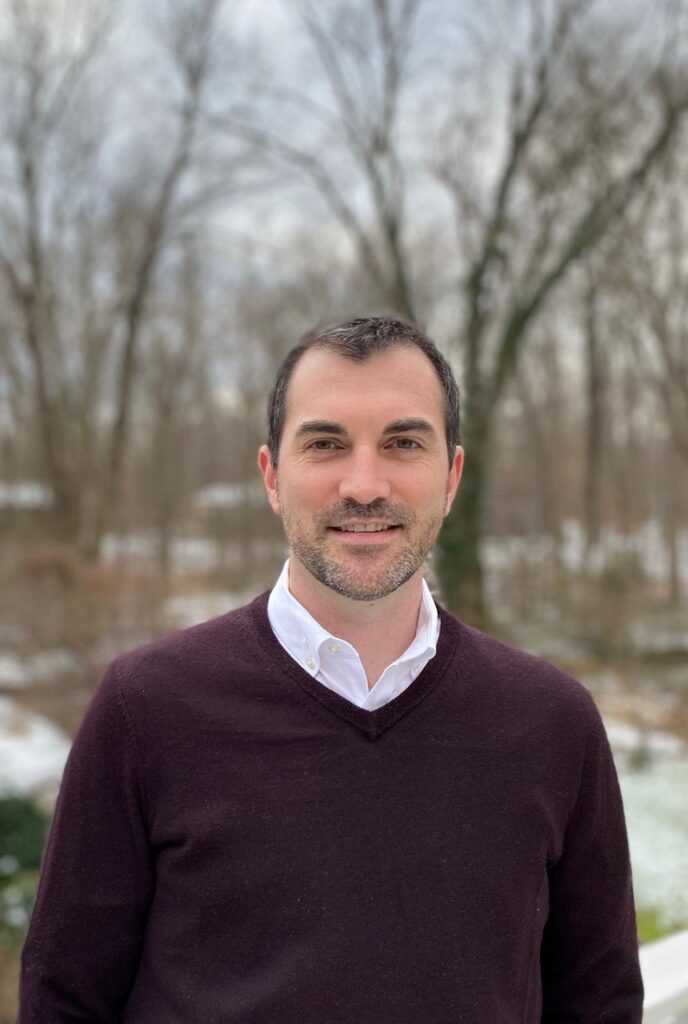 William Tilburg, J.D., M.P.H., teaches online and in-person graduate courses on health law and ethics in the Department of Health Policy and Management at the University of Maryland, School of Public Health. Tilburg also serves as the executive director for the Maryland Medical Cannabis Commission, which regulates the State's legal medical cannabis program. He previously served as director of Policy and Government Affairs at the Commission. Prior to his position with the Commission, Tilburg served as the managing director for the Legal Resource Center for Public Health Policy at the University of Maryland Carey School of Law and Associate Director of the Network for Public Health Law, where he provided legal and policy support to state and local governments and health departments on a wide range of public health issues, including tobacco control, environmental health, food safety, and drug policy.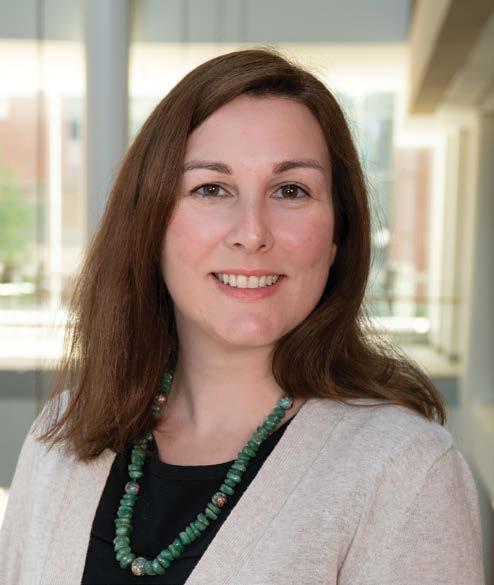 Leah Sera, PharmD, M.A., B.C.P.S., is the program director for the nation's first MS in Medical Cannabis Science and Therapeutics (MCST) program at the School of Pharmacy. Dr. Sera teaches several courses in the MCST program, including an introduction to medical cannabis history, culture, and policy; a course introducing students to patient care and the clinical uses of medical cannabis; she also mentors students in their capstone projects. In the Doctor of Pharmacy program, Dr. Sera teaches a variety of topics in required and elective courses in the Doctor of Pharmacy curriculum. Additionally, Dr. Sera holds an associate faculty position at the University of Maryland Graduate School.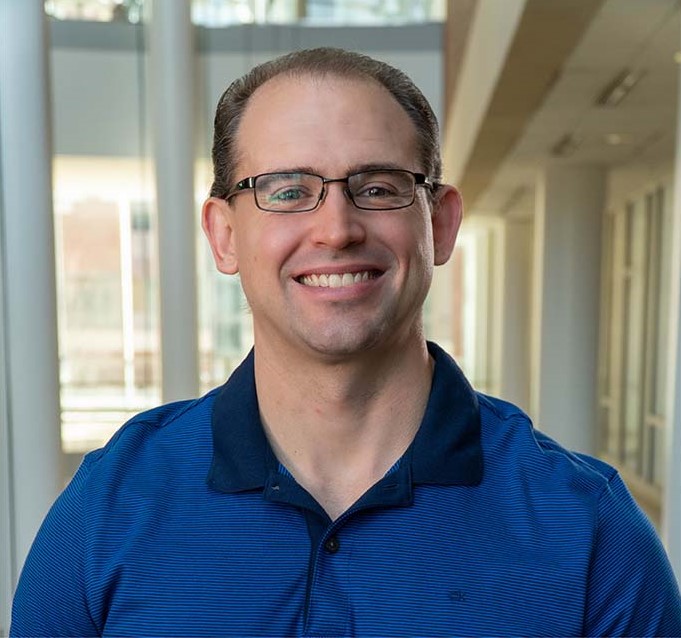 Chad Johnson, Ph.D., an instructor in the Department of Pharmaceutical Sciences (PSC), and co-director of the University of Maryland School of Pharmacy's Master of Science in Medical Cannabis Science and Therapeutics (MCST) program. Johnson received his Ph.D. in pharmaceutical sciences at the School of Pharmacy in 2019 and began teaching basic science courses in the MCST program, which was launched in fall 2019. His research involves the synthesis of novel, fast-acting antidepressants targeting the muscarinic receptors and opioid analgesics with reduced reinforcement for the treatment of drug addiction.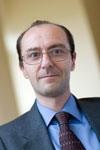 Dr. Andrew Coop, Ph.D., is a professor in the Department of Pharmaceutical Sciences and associate dean for academic affairs at the University of Maryland School of Pharmacy. Dr. Coop received his Ph.D. from the University of Bristol in the area of chemistry of drugs of abuse, followed by a Fogerty post-doctoral fellowship at the National Institutes of Health. He has been a faculty member in the Department of Pharmaceutical Sciences since 1999, serving as chair of the department from 2007-2015. His NIH-funded research area focuses on the design and synthesis of new opioid analgesics with reduced tolerance, and the development of novel antidepressants.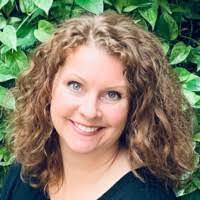 Carrie Hempel, D.O., graduated from the Philadelphia College of Osteopathic Medicine in 2002. As an osteopathic physician, Hempel has embraced a holistic approach to patient care, providing loving attention to the relationship between mind, body, and spirit. For the past 12 years, she has received specialist training, Board Certification, and expertise in multiple specialties including Internal Medicine, Pulmonary & Critical Care Medicine, and Hospice & Palliative Medicine, along with other Integrative modalities.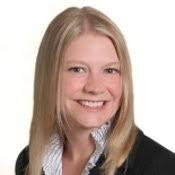 Lila Mckinley, J.D., is a staff attorney with the Department of Consumer Protection, specializing in the areas of cannabis, drug, and pharmaceutical regulation. McKinley obtained her J.D. from the University of Connecticut School of Law and her B.A. from the University of Connecticut. She is also a co-chair of the Cannabis Regulator's Association's (CANNRA) Special Committee on Packaging, Labeling, and Advertising.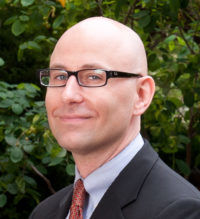 Mathew R. Swinburne, J.D., is associate director of the Network for Public Health Law's Eastern Region, which is housed at the University of Maryland School of Law. At the Network, his work focuses on food policy and cannabis policy. His cannabis work includes advising legislators, state and local agencies, law enforcement, and non-profits on critical issues related to medical and adult-use. In addition, Mathew developed and taught the State and Federal Cannabis Law and Policy course for the University of Maryland School of Pharmacy's MS in Medical Cannabis Science and Therapeutics program. He also produces Cannabis Quarterly, a newsletter for public health stakeholders that covers science, law, and policy in the cannabis space.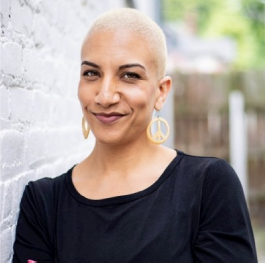 Chelsea Higgs Wise, M.S.W., is the executive director of Marijuana Justice and a proud Canna-mom raising her eight-year-old daughter in Richmond, Virginia. Wise earned a master's degree in clinical social work from Virginia Commonwealth University. After ten years of direct practice with Medicaid recipients, she consulted in Richmond for equitable inclusion within history and media. In 2018 Chelsea created Race Capitol, an award-winning podcast that launched her trajectory in filling the gaps of Southern Political narratives. Wise is an experienced advocate and inclusion educator who is passionate about dialogue & deliberation for attitudinal shifts and evolving structural approaches specifically aimed toward racial justice and gender equality.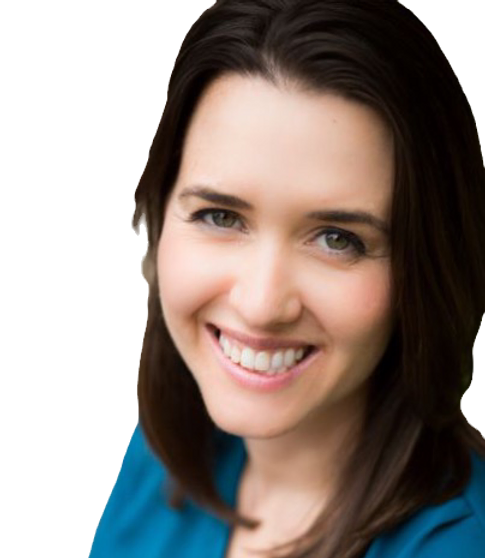 Bridget Hill-Zayat, J.D., is a partner at Smart Counsel and Executive Director of the Maryland Wholesale Medical Cannabis Trade Association. She is also a Cannabis Policy professor at Stockton University in New Jersey. Her practice focuses on regulated commodities with a focus on the energy, hemp, alcohol, and cannabis industries. Specifically, she takes cannabis companies from cradle to grave, from incorporation and license applications to compliance practices through to sale. Bridget advises successful applicants on how to improve their energy efficiency, apply for state tax credit programs, liaises with regulators, and handles the ongoing regulatory issues relevant to a cannabis business.